The Domingos Newsletter is HERE!
Welcome! For those who may not know, Fat Cousins, re:fab, re:fab Living, DogTowne and Why Not A Pear, are all brands under the Domingos Holdings umbrella. While each unique brand operates independently, all companies share common values and support one another in many different ways. Some of you currently work for just one or maybe a few of our brands, and some of you may have started working at one brand and now work for another. This newsletter is designed to keep you up to date on all activities happening throughout our organization, in an effort to grow together as a team.
"I'm proud and in awe of all that our teams have accomplished in 2023. We are all re:fab, all re:fab Living, DogTowners, Pears and Fat Cousins. In all, we are a Domingos Holdings family. I thank you all for everything you do!"
-Dave Moura, CEO of Domingos Holdings
Let's Sleigh-e-brate Together!
at the Domingos Holdings Holiday Party!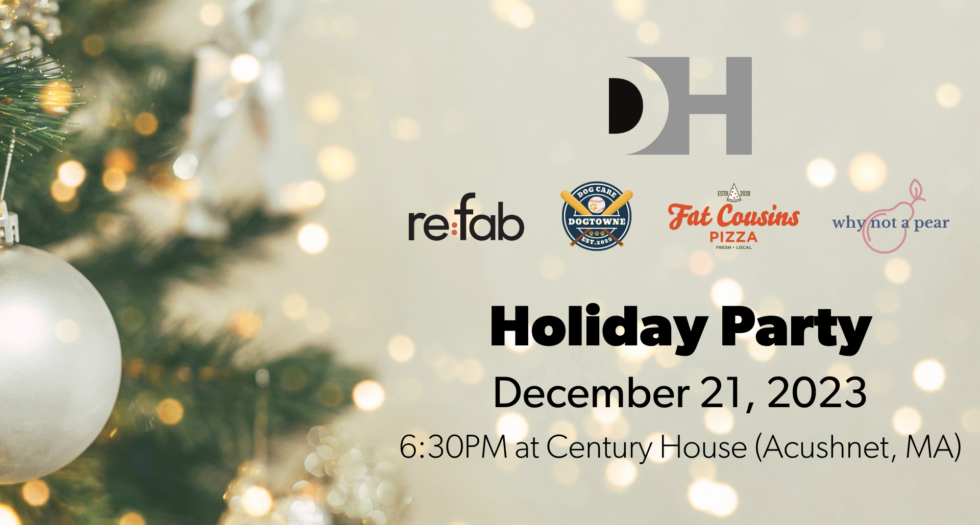 You're invited! Join us at the Century House in Acushnet, MA on Thursday, December 21st starting at 6:30PM for food, fun, awards and more, as we celebrate the holidays with all of our Domingos Holdings brands! Invites requiring RSVPs will be sent out soon, so please be on the lookout for your invite via email. We can't wait to see you there! For direct questions or concerns, please contact your supervisor.

Feeding Bellies, Being Family and Making a Difference!
Wade, Molly, Sandie, Dave, Lollie, and Cherie cutting the ribbon at the Fat Cousins Norton grand opening!
A Message from Sandie Parker, GM of Fat Cousins
Here at Fat Cousins, we have always focused on teamwork, hard work and a sense of dedication to help us become successful. What we created was not just a restaurant, but a place where people can go and feel like family. We had an opportunity to open our second location in Norton this year and are working toward creating that same culture there. We also are a big part of our community in Lakeville and have been making some contacts in Norton to do the same – thank you, Bev, for getting us into all the school activities.
We are currently running food drives in both locations and a toy drive in Norton. Shoutout to the Lakeville team who have been supportive through this transition of opening Norton, and the Norton team for all their hard work getting the restaurant open and operational. Let's continue to focus on Dave's 3 Things: smiling faces, never enough great food and clean restaurants.
Thank you for all you do!
A look at November Deals & Events at Fat Cousins!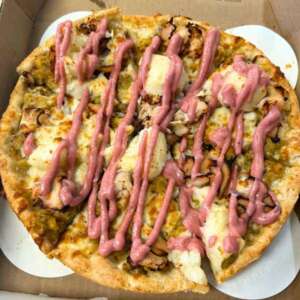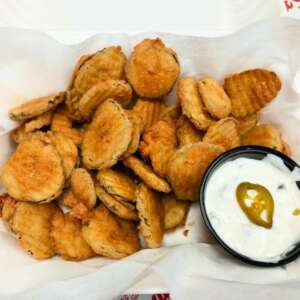 Join us all November long, as we celebrate Thanksgiving with these food specials that will make you thankful!
Thanksgiving Sub: Made with freshly sliced turkey, stuffing, cranberry aioli and a side of gravy!
Thanksgiving Pizza: a gravy base pizza topped with stuffing, mashed potatoes, turkey and pizza cheese, baked in the oven and then drizzled with cranberry aioli!
Fried Pickles: fresh, hand-battered fried pickles, served with a side of jalapeño ranch!
Learn more about our daily deals HERE!
Celebrate the Holidays with Fat Cousins!
Letters to Santa: Kids 12 and under that drop of their letter to Santa at any Fat Cousins location, will receive a $5 bonus card! Promo running Thursday, 11/16, through Sunday, 11/26.
Buy $25 in gift cards, get a $5 bonus card: Starting on Friday, 11/24 (Black Friday), through Sunday, 12/24 (Christmas Eve). It's the perfect stocking stuffer!
Lights On Festival at the Taunton Green! Join us at the Taunton Green on 12/2 as they turn the Christmas lights on! We will be selling pizza slices by the courthouse!
Malasadas Pop-up Sunday! Join us Sunday, 12/3, from 9AM until we sell out in Lakeville only!
Follow us on Facebook and Instagram to learn and to stay in the know! Also, the Fat Cousins mobile app is available for download on the Apple App Store and the Google Play Store!

It's A Dog-Play-With-Dog World!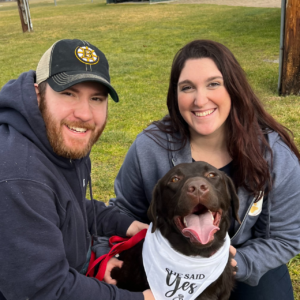 Dakota Roy & Julia Moura with their dog, Oliver!
A message from Julia Moura, Owner/ Founder of DogTowne
It's been a busy year for the coaches over at DogTowne. We kicked off our first season in March and so far, we have been hitting it out of the park. This year, we are happy to have welcomed 378 new furry teammates! All teammates have brought different personalities, challenges and fun! We started with two coaches on our roster and are finishing out the season with seven. We hosted a few events here at the DogTowne Ballpark. Yoga with Haleigh was a success this summer and Treat Week was a fun way for our all-stars to celebrate Halloween. We are excited for our Paint Night coming up with Create with Kath on November 28th! We have faced some challenges and evaluated our game plays to ensure we are providing the best care possible to our all-stars! I am appreciative of all DogTowne coaches both on and off the playing field. Without all of their help, DogTowne would not be where we are today! We had some major wins this season and we cannot wait to see what next season brings! Play ball!
DogTowne Paint Night!
Join DogTowne and Kathy Patrick from Create with Kath for a Paint Night on Tuesday, November 28th at 7pm! We will be painting dog bowls and wine/pint glasses! Find out more and sign up here!
All-Star Coach Shout-Out!
Thank you, Jenna, for all that you do!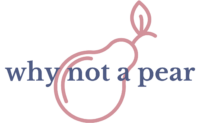 Why Not Make A DIF

FERENCE!
Brooke Kramer and Sarah Baillargeon at the Why Not A Pear Golf Tournament last month!
A message from Brooke Kramer, President of Why Not A Pear
It has been a busy year for our team at Why Not A Pear! We have been more present than ever, being able to volunteer and take part of initiatives in person more than before. Our annual golf tournament on October 6th was a great success and we are grateful to those that support and attend our largest fundraiser of the year. We were able to raise over $30K in proceeds that will go towards funding and supporting youth programs and organizations, such as Community Autism Resources, Gnome Surf and more.
The Why Not A Pear team is looking forward to the 2023 holiday season because of our involvement in the Christmas Angels program. It is arguably one of our favorite initiatives each year and it always brings the team together.
Just some Pears gone golfin'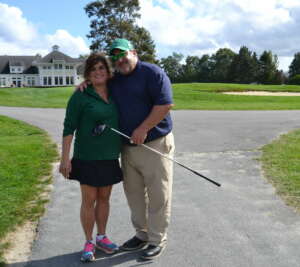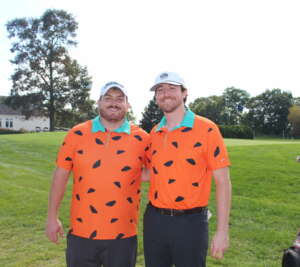 re:paint, re:model, re:fresh, RE:VISION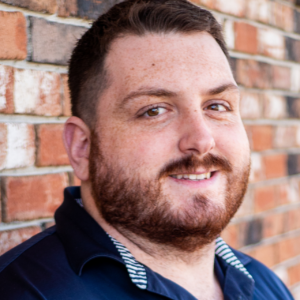 A message from Matt Moura, President of re:fab
We have had a great year at re:fab. We had a very slow start but have been resilient as a team and are in a position to achieve our annual goal. We have established four separate departments at re:fab, re:paint, re:model, re:fresh, and re:brand. We have scaled quickly to meet demand and have hired over 10 additional office employees. We are now launching a new regional sales program to help boost local sales and growth. We are set up to grow in 2024 and are aiming to hit our goal of $12m this year!
PROJECT SPOTLIGHT: A TANK of a project! Repainting an ammonia tank in just 4 DAYS!
The crews at re:fab had to suit up for this project at a combined-cycle plant in North Weymouth, MA! Painting the inside of an ammonia tank can be challenging. You need plenty of safety personnel on site, plus the air must be tested for ammonia levels before entering. This can lead to delays if levels are too high. With lots of planning and safety training, re:fab was able to get this tank painted inside and out, in just 4 days!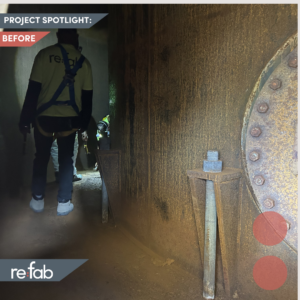 This project was a big one and everyone did a great job! Thank you for all the hard work. Learn more and see more photos here!
For Sale & For Rent!
Check out our two latest real estate listings from our property we just flipped in Fairhaven, MA! For all inquiries, please reach out to Jason Pinto at jason@gorefab.com or 508-444-2044.
Home for Sale: 10 Winter Street, Fairhaven, MA – 3 Bed | 1 Bath – $425,000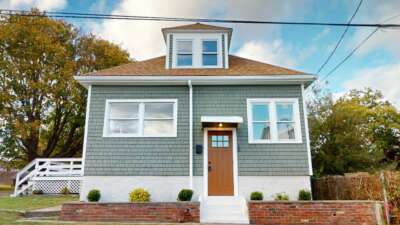 Ideally situated on a tranquil, dead-end street in Fairhaven, MA, 10 Winter St is a beautifully renovated bungalow-style single-family home that welcomes you with its character and warmth. As you approach, the inviting side porch and charming curb appeal set the perfect scene. Upon entry, you're welcomed by a small mudroom, offering convenience and storage for your outdoor gear. Step into the open living area, adorned with brand new floors, paint, and all new kitchen. The spacious and modern kitchen is a focal point, with recent upgrades that make it a joy to prepare meals and entertain. Three bedrooms provide comfortable spaces for relaxation, and the recently renovated bathroom exudes a fresh, contemporary feel. The private backyard is an idyllic spot for outdoor activities. This property combines peaceful living with easy access to local schools, parks, shopping, and dining. View the home's 3D Virtual Tour HERE
Lot for Sale: 0 Winter Street, Fairhaven, MA – 0.26 Acres – $149,500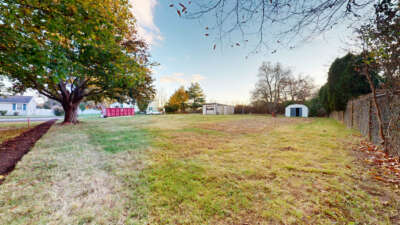 This is your opportunity to own a prime 1/4 acre vacant plot of land in the picturesque, coastal town of Fairhaven, Massachusetts. Located at 0 Winter St, this 11,284 sq ft lot is nestled on a tranquil and well-established neighborhood, offering the perfect canvas for your dream home or investment. The property is zoned for residential use. Available utilities include electricity, water, and sewer connections. Conveniently situated close to local amenities, schools, parks, and shopping, this location offers a balance between peaceful living and easy access to the town's offerings.
—–
In addition to providing painting and renovation services for commercial and residential properties, re:fab also manages short and long-term rental properties across New England.
Winter is on its way and that means it is time for snow activity & ski season up North! Our Bethel, Maine mountain home still has plenty of weekends available for winter stays. Bring the whole
family
 to this spacious home with lots of room for entertaining. This five-bedroom home can sleep up to 16 with 
a
 full kitchen, pool table, 
a
nd outdoor space to enjoy! Just 
a
 short drive to year-long fun. Sunday River Resort is known for skiing in the winter, with golfing 
a
nd scenic lift rides in the summer.  Spend 
a
 low-key relaxing day fishing, canoeing or hiking nearby. Just minutes 
a
way from the town center, which has great shops, restaurants 
a
nd museums for 
a
ll to enjoy!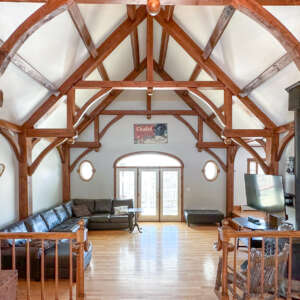 For being part of our friends and family network, re:fab would like to extend a 20% discount on your next booking to stay at one of our rental properties. Visit HERE to view all of our available rental listings! When you book directly through our office, as opposed to going through Airbnb and Vrbo, you'll get this exclusive 20% friends & family discount and also avoid third-party booking fees.
To inquire about availability or book an upcoming stay, please contact our Property Manager, Jason Pinto at 617-710-8668 or jason@gorefab.com. Or, feel free to email us back here at info@refabliving.com!
In Other News!
Congrats to Andrew, from re:fab, and Brooke, from Why Not A Pear, on getting married!
Congrats to Molly from Fat Cousins Lakeville on getting married!
Welcome back to work, Alex! Fat Cousins in Norton is excited to have you.
Welcome to the re:fab Territory Sales Team, Vinny!
We're still collecting food & toys for our following drives:

Norton Community Holiday Toy Drive to benefit Norton families in need – now through 11/23

New, unwrapped toys for local children and gift cards teens in the Norton community

Cupboard of Kindness Food Pantry – Now through 11/13

View full list of pantry needs HERE
Drop-off location at Fat Cousins Norton

United Way of Greater New Bedford Hunger Heroes Food Drive – Now through 11/13

Cornbread mix, gravy & cranberry sauce
Drop-off locations at re:fab New Bedford office OR Fat Cousins Lakeville
Or, purchase items from their Amazon wish list to be delivered directly to them: HERE
Have something exciting to share about you or a Domingos co-worker? Contact Peter Reney, peterr@gorefab.com or call/text 508-858-9826!
A Time to be Thankful!
2023 has been a busy year for all of us at Domingos Holdings! From opening DogTowne and Fat Cousins Norton, to beating last year's numbers at re:fab! Thank you to everyone for all the hard work you do each and every day! As we get closer to Thanksgiving, we can't help but to think about what we are thankful for this year. We would love to hear what you are thankful for this season. Please feel free to share with Peter Reney, via email at peterr@gorefab.com or call/text at 508-858-9826. Who knows, it might end up on social media and our lobby TVs.
The Domingos Newsletter is written by Peter Reney and Sarah Baillargeon of the Domingos Holdings Marketing Department. If you have any updates within your brands, department, or an area that you would like to share, please reach out to Peter at peterr@gorefab.com or call/text at 508-858-3322. Thank you for reading!